Swim Lessons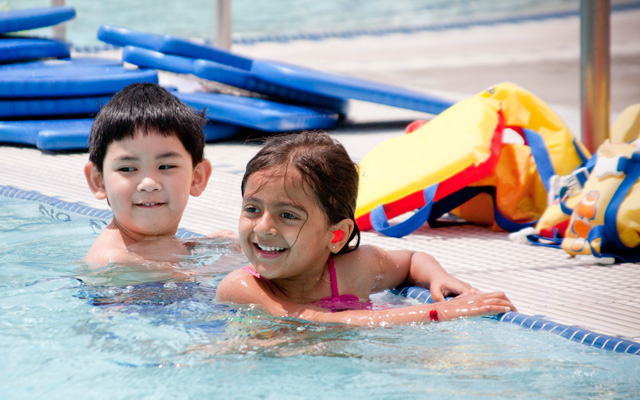 Splash! La Mirada Regional Aquatics Center offers year-round swim lessons for all ages and ability levels.  Skills testing to determine class level is available.  All pools at Splash! are heated.  Morning and evening classes are offered.  For a complete overview of levels and registration options, call Splash! at (562) 902-3191.
Registration Instructions
Registration can be done on-line, by phone or in person at Splash! or the Resource Center. New on-line registrants can create a new account and generate a password through the on-line site. If you need assistance or have forgotten your password please call Splash! at 562) 902-3191.
Please Register Carefully
Students registered in the wrong skill level will not be able to participate. If the class you want is full, please put your name on the waiting list. Additional classes may be added.
Free Skills Testing
Skill tests are available prior to registration if assistance is needed to determine class level. Participants may come to Splash! during recreational swim hours for testing.
Personal Record Book
Personal Record Book required for all swim classes. Purchase Record Book for corresponding swim series for $4 at the Splash! Store.